Easy Housing – Circular and climate-smart building system
Easy Housing is a circular and climate-smart building system based on engineered timber. The company envisions a world in which everyone has access to a safe and sustainable home. Easy Housing has developed this system aiming for affordability and scalability. That's why by a standard model house, it can be shipped around the world.
The homes are carbon positive and can withstand natural disasters. Moreover, they are built together with local partners to create local jobs and ensure cultural integration. This way, Easy Housing offers a solution to the urgent and growing need for affordable, sustainable housing across the globe.
"We envision a world in which everyone has access to a safe and sustainable home"
Easy Housing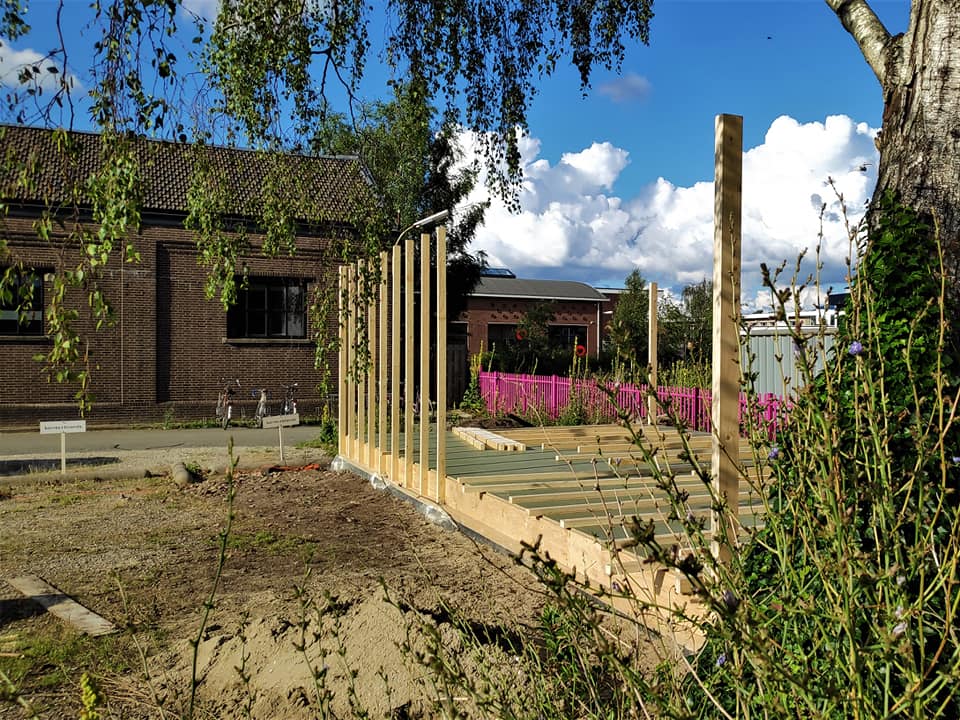 Building green impact
The concept of Easy Housing is developed to be circular and as environmentally friendly as possible. Circular construction positively affects the quality and lifespan. Furthermore, using circular design principles results in little building waste and materials that can easily be 'harvested' and reused to keep their value.
Using passive house design principles makes the house energy efficient. The integrated overhang blocks the sun, and passively ventilated shafts behind the facade and roof cladding remove the incoming heat passively through convection. The roof structure allows for the integration of solar panels. This way, the energy demand of our homes remains low. In addition, the roof holds a rain gutter so that rainwater can be collected in a rainwater collection system.
In addition, using wood as a biobased building material ensures not using any chemicals, and wooden buildings are proven to be more healthy to live in. At the same time, they stimulate sustainable forestry by using certified timber (PEFC) from Finland, where they have a long tradition of sustainable forestry.
The CO2 reduction is on average 26,000 kgs of CO2 per 100 sqm home that is being realized in the system compared to an alternative. This reduction is achieved by 45% through carbon storage and 55% through not using concrete. This equals the footprint of 130,000 kilometers by (petrol) car!
Easy Housing was founded in 2019 by impact entrepreneur Wolf Bierens (co-founder of Sustainer Homes). In 2020, they built the first home in The Netherlands. In 2021 it builds partnerships with organizations in potential markets and prepares pilot projects in Mozambique and Uganda. 
Contribution to Sustainable Development Goals

:
Easy Housing contributes to a variety of Sustainable Development Goals (SDGs), both environmental and social.
Climate action (SDG 13) is made in a CO2 reduction of roughly 14 tonnes CO2 saved per 64 sqm home. Circular and biobased buildings facilitate responsible consumption and production (SDG 12). Timber from sustainable forestry contributes to life on land (SDG 15).
In general, their approach to sustainable housing enhances sustainable cities and communities (SDG 11). Decent access to affordable housing yields reduced inequality (SDG 8), less poverty and hunger (SDG 1 & 2), and more well-being (SDG 3). In addition, suitable housing indirectly ensures better chances for education and gender equality, and sanitation.
Easy Housing ensures decent work and economic growth (SDG 8). In addition, by increasing access to affordable housing, the positive economic impact also links back to social sustainability and generally improves the quality of living.