Umincorp – Tray-to-tray recycling
Umincorp is a plastic recycling company that, as one of the first in the world, enables PET tray-to-tray recycling; so that old trays, thrown away in a garbage bin, can be recycled and returned to consumers as a 'new' tray. Trays are used to pack meat, fruit, vegetables, etc. Coming to a real circular solution with this plastic packaging material is a big challenge for the industry.
In addition, Umincorp, Albert Heijn and packaging producer Hordijk received prizes during the presentation of the Afvalfonds Verpakkingen Awards. In the category 'packaging industry with the most innovative application of recyclate in packaging,' they won the jury award for the innovative tray-to-tray packaging for fruit.
"Umincorp has developed a disruptive plastic recycling approach. We make plastics circular: a shampoo bottle can become a new shampoo bottle, and a tray can become a new tray."
Umincorp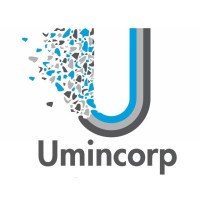 Building a collaborative plastic value chain
The tray-to-tray recycling is a unique example of cooperation between different players in the value chain: a packaging producer, a retailer and a recycler working closely together to enable circular packaging. As a result, a complete product line is now present at retailers' stores all over the Netherlands for fruit packaging. Thus, the household plastic packaging recycling approach is applicable worldwide.
Albert Heijn is the first supermarket to use transparent tray-to-tray packaging. In order to start closed-loop recycling of plastic fruit bins, the plastic is given a second life by reusing PET from household waste for new plastic containers. The packaging has been developed by plastic recycling companies Umincorp and Hordijk and consists of 40% recycled PET, of which at least half comes from household packaging waste (MDS rPET).
It boosts plastic recycling because more used food packaging is given a new lease of life as food packaging. Finally, it also increases the availability of recycled PET, a challenge that will only increase as the demand for recycled plastic increases.
Data Regarding Impact
Umincorp can recycle household plastic waste with an 80% lower CO2 footprint than conventional technologies and enables packaging-to-packaging recycling, a real circular solution. 50% of all PET used in packaging is for trays, and this amount is increasing. Having a circular solution prevents the use of virgin plastic.