Orange Green Days: Circular design workshop organized at the NL Embassy in Thailand
September 08, 2022
On the occasion of the Orange Green Days today, Freek van Eijk, Managing Director, participated in the event 'Making a circular shift through design', which highlighted the importance of circular design as a core component of sectoral transformation towards the transition of circular economy.
Van Eijk presented trends and innovations from the Netherlands to spark the conversation about harnessing and creating design-driven circular solutions in relation to the CIRCO circular design demo workshop the participants were about to take part in.
"With Thailand's an outspoken strategy to transition to a biobased, circular and green economy, the moment is magic for circular innovations. The bio-economy, plastics, building materials and lifestyle are hot topics for Circular Economy in Thailand."
Freek van Eijk, Director HCH
'Making a circular shift through design'
From 12th September to 25th October 2022, the Embassy of the Kingdom of the Netherlands in Thailand is organizing/bringing the "Orange Green Days", a series of events that seek to strengthen ties of circular cooperation between two countries, show the boundless possibilities to expand the scope and the ability to transition to a circular economy and raise awareness about waste management as a relevant issue for the Netherlands.
The event sessions will also feature CIRCO, Creating Business Through Circular Design, a methodology and a project introduced by a project recommended by the Royal Thai Embassy in collaboration with the Office of the National Council for Higher Education, Science, Research and Innovation (NXPO) and Global Compact Network Thailand, which aims to inspire and facilitate businesses to be ' Go Circular' using a circular design approach. As of July 2022, The CIRCO Hub Thailand has successfully trained local trainers and shared the methodology with over 80 companies.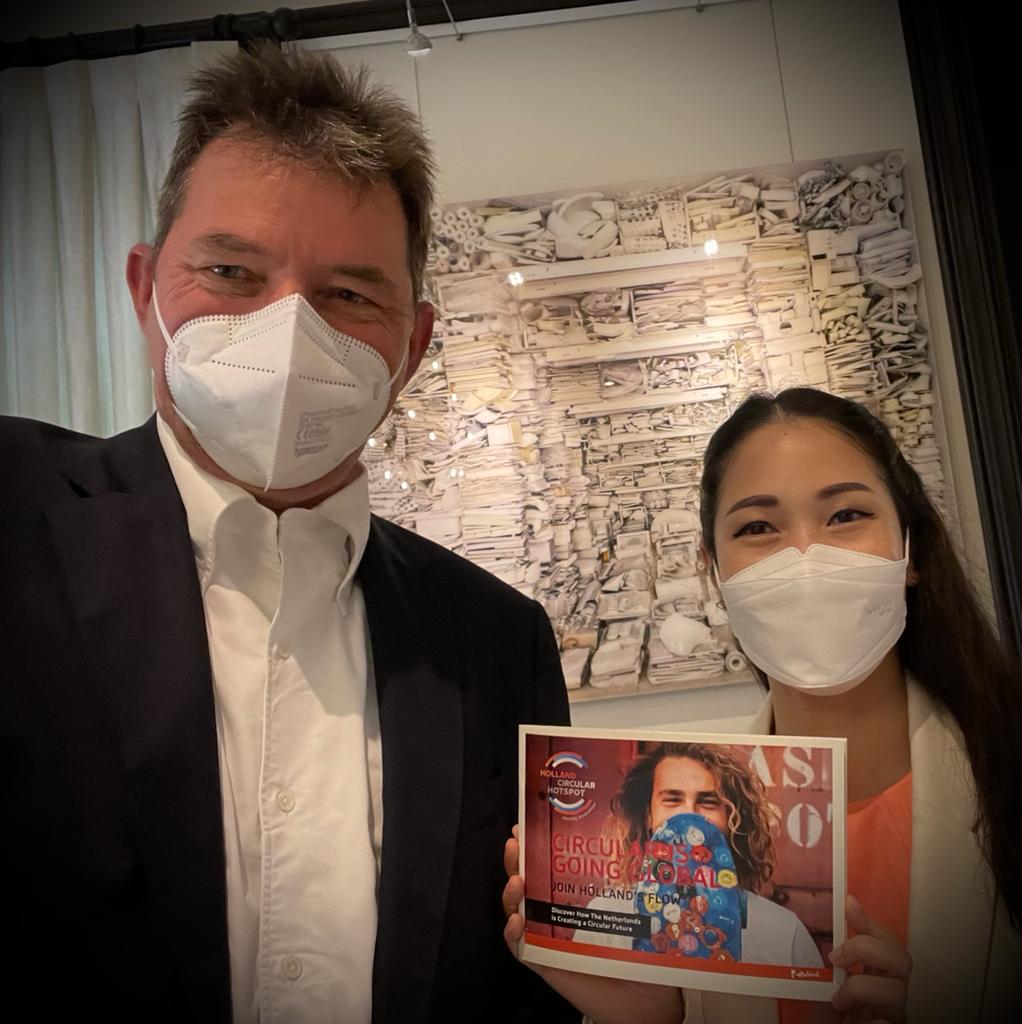 Both countries share important geographical and economic similarities, which make them natural economic partners for one another. The Netherlands is a gateway to Europe with its strategic location and convenient logistics network. At the same time, Thailand strives to become one of Asia's hubs for trade, investment, services and connectivity based on its strategic location at the heart of Southeast Asia, Indo-Pacific and Asia-Pacific regions, coupled with investments in hard and soft infrastructure.