Special Envoys
Special envoys are recognised circular economy experts who can represent the Holland Circular Hotspot Foundation worldwide. They come from different sectors and represent Dutch businesses and entrepreneurs, international public organisations, government bodies or knowledge and research institutes. They all have a sound knowledge of the Dutch circular economy eco-system and collectively bring in a broad international experience in fostering sustainability and developing innovative business models. Just like us, they have the inner motivation to make the world more sustainable, green and circular. They help us facilitate the transition to a circular economy at international level.
Meet our experts
Jacqueline Cramer
Utrecht Sustainability Institute
sustainable entrepreneurship & innovation | Europe
Reinhardt Smit
Closing the Loop
E-waste management, Informal Sector Business Development | Africa
Jessica Reis Leffers
Rijkswaterstaat Environment
Infrastructure, plastics, waste management, policy development | Europe, Indonesia, Brazil, Africa
Ton van der Giessen
CEO Van Werven
Waste collection & recycling business opportunities Europe and Africa
Jos Reinhoudt
Duurzame Denkkracht
Circular business models, SMEs, CSR strategy | Europe, Kenya, East-Africa
Vesna Lavtizar
Institute for Global Environmental Strategies, Japan
Policy research & recommendation, circular economy | Japan, Europe, Asia
Jan Jonker
JAB Management Consultancy / Radboud University Nijmegen
Circular business models & strategies, transition thinking | Australia, Europe, Africa
Kees Kwant
Netherlands Enterprise Agency
Energy, biobased economy, CE , policy development | Ukraine, Malaysia, China, South Africa
Edo Offerhaus
NLinBusiness
Dutch trade promotion, international business opportunities, public-private initiatives
Bert Keesman
MetaSus
waste management, air quality, soil remediation, energy | Thailand, Costa Rica
Hans van Ek
Netherlands Enterprise Agency
CE, Partners in Business (PIB) Private Sector Development (PSD), agriculture | South Africa, Myanmar
Linda Breukers
Holland House Waste Window
Waste management, CE strategy | Colombia, Latin America
Jan Jaap Folmer
Upp! UpCycling Plastic
CE business models, plastic & textile waste recycling, start-ups & scale-ups | Asia, Africa, Europe
Joan Prummel
Rijkswaterstaat Environment
circular procurement, policy development, CE business models | Singapore, China, Australia, Europe
Marieke van der Werf
Dr2 New Economy
energy, resource efficiency, nature development, policy development | Europe
Pieter van Os
CIRCO
plastics, textiles, construction, electronics, energy | Brazil, Southeast Asia, Europe
Sann Carrière
So Now
plastics, packaging, CE business models | Singapore, Asia
Rick Passenier
PACE Business Partners / CIRCO PHAXTEC Inc.
biotechnology, CE business models, product design, policy development | UAE, USA, Thailand, Japan
Douwe Jan Joustra
ICE-Amsterdam
ecomimicry, CE business models, policy development | Taiwan, Latin America, Europe
Marjolein Brasz
Foodvalley NL
biomass, food, agriculture, public-private partnerships | South Africa, Brazil, Canada, Saudi Arabia
Olaf Blaauw
Olaf Blaauw Consultancy
chemical and pharmaceutical industry | Taiwan, Panamá, UK, USA, Italy, Switzerland
Rob Oomen
Madaster
circular building, materials passport | China, USA, UK, UAE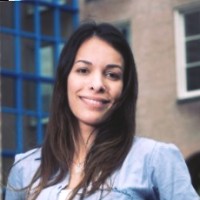 Heyd Mas
Platform for Accelerating the Circular Economy (PACE)
CE metrics, CE business models, circular procurement, innovation | Brazil, Europe
Josse Kunst
Kiduara B.V.
chemical and molecular recycling, bio-based plastics, CE business models | Japan, Asia, Africa
Arthur ten Wolde
Circular Future
CE business models, plastics, textile, policy development, EPR | Europe
Peter Gersen
Compazz Foundation