Searious Business – helping supermarkets move towards a reusable future
Searious Business is an impact-driven company helping businesses to create a circular use of plastic with a competitive advantage. Their mission is to achieve a world with zero plastic waste, with reusable packaging playing a vital role.
Supermarkets need to change the way they think about plastic. Searious Business believes the way forward is to scrap single-use packaging and introduce reusable alternatives. Plastic material has its advantages. It's durable, versatile, flexible, light, cheap. The problem is that 11 million tonnes of plastic waste enter the ocean every year, negatively impacting biodiversity, livelihoods, and key economic sectors. Businesses have to stop thinking of plastic as single-use, keep plastic in the economy and out of the trash can. Retailers and brand owners have a responsibility to offer consumers an alternative. That is why Searious Business is helping supermarkets move towards a reusable future.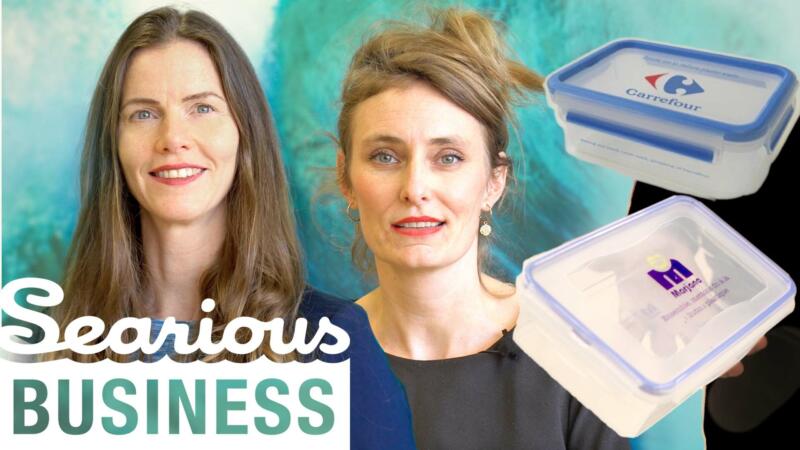 "The time is now to collectively adapt for the world of tomorrow. A greener, cleaner and more responsible world. Searious Business invites you to make tomorrow happen today"
Willemijn Peeters, Founder Searious Business - Down to Earth Magazine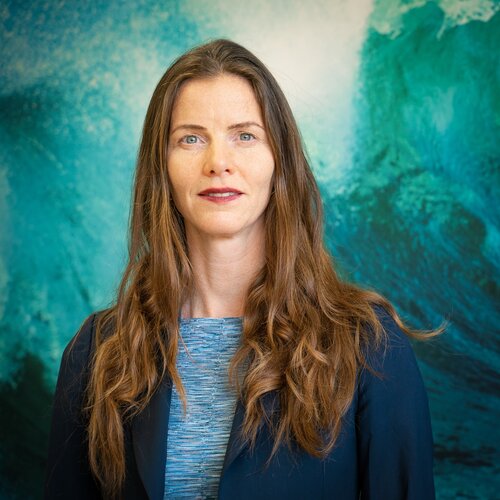 Mind-shifting solutions for circular plastic use
Willemijn Peeters founded Searious Business in 2016 to prevent plastic pollution at the very source. Searious Business provides innovative circular products and strategic business solutions for brand owners who want to lower their plastic footprint. They are currently helping several major brands in Europe and three Moroccan supermarket chains switch from single-use to reusable containers; they present a model in which brand owners view packaging as an asset and not trash. Their mission is to achieve a world with zero plastic waste with a vital role in reusable packaging. However, it is a complex challenge and will require different solutions depending on the product.
Searious Business analyze business' plastic use and design tailor-made strategies for reusable packaging. As a result, global companies from high-volume markets which employ Rethink, ReDesign, and ReBrand to their plastic use show unique combinations of drive, vision, and a total value chain approach. Thus, Searious Business enters to help clients be 'leaders of change' in three sectors: packaging, furniture, and consumer electronics. This way, clients can show the world how to move away from virgin plastics.
Promotion reuse systems Morocco's supermarkets
One of the examples: Deli-counter customers are encouraged to upgrade to a reusable container that creates zero waste. They pay a small deposit for the container, and on return, the containers are washed and reused. Supermarkets can use the container over 500 times and recover their investment costs after only eight months. If widely implemented, the city of Rabat alone could avoid a vast 5000 tonnes of plastic waste and save 14,000 tonnes of CO2 per year. This pilot scheme has excellent potential for up-scaling, and it is possible to target similar initiatives across many retail situations.
Why Reusables?
Reusable packaging offers business benefits for the entire supply chain across many industries, fast-moving consumer goods (FMCG), and supermarkets in particular. Surveys have shown that customers are actively seeking out brands with a high level of commitment.
With e-commerce channels beating traditional shops regarding availability and range, stores need to provide new impulse. Refill stations can offer an exciting product discovery and taste-making experience for customers. Response to reusable systems has been overwhelmingly positive in many big retailers where they recognize the importance of turning reusable systems from niche to mainstream. Asda, for instance, aspires its "refill zone to provide products at the same price or cheaper than the pre-packaged range," thereby providing mass-market appeal.