Tolhuijs Design – Sustainable dutch design with a story
Tolhuijs Design is an Amsterdam-based sustainable design agency founded by Bastiaan Tolhuijs, a Dutch designer specialising in upcycling. Tolhuijs is giving new life to waste materials remains, striving to demonstrate that these materials can be transformed into quality design products.
Each product tells its own story, the story of its design and the story behind its production process. Tolhuijs reflects his commitment to sustainable development in the choice of materials and the social sphere by recycling his products in collaboration with prisons and workshops.
"People who want to buy a table could either buy a new table that would be made from new wood, which would cost new trees and new steel, or they could buy a table made from material that would be thrown away"
Bastiaan Tolhuijs, CEO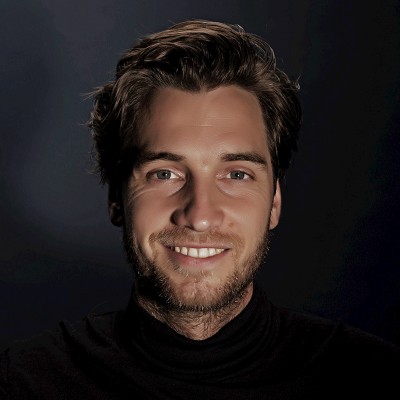 Social Production within the circular dutch design
The Amsterdam design agency Tolhuijs Design was founded in 2013 by Bastiaan Tolhuijs. Bastiaan was marked as a member of the Sustainable 100 in the Netherlands a few years after founding his company. From a small studio in Amsterdam West, Tolhuijs Design currently makes five different products, including a storage system made of fencing and robust tables made of different types of high-quality waste wood. The innovative designs encourage people to be more aware of where products come from and how they can consume more sustainably.
Tolhuijs takes these waste materials as a starting point and transforms them into high-quality, sustainable design products. The process of increasing the value of waste material is called upcycling. Although recycling is a more sustainable alternative than simply throwing it away, incinerating or shredding, the process still consumes enormous energy, and much of the original product is lost. On the other hand, upcycling turn a great product into a better product. At Tolhuis Design, they turn a pallet into a beautiful table that will easily last ten or twenty years.
Made in Amsterdam
The products of Tolhuijs Design are partly made by the Amsterdam work-learning company Pantar and partly at various prisons in the Netherlands.  In this way, the design agency creates employment for people with a distance from the labour market. Prisoners who, for example, learn to weld by making FENCY and subsequently obtain their welding diploma find it easier to find work after their release. In this way, even after a prison sentence, they have a chance of a bright future.
Data Regarding Impact:
Tolhuijs Design advises companies on practices and design of sustainable products and having its line of furniture and interior design products. Furthermore, they are starting new partnerships with producing companies such as In-Made (DJI) and Pantar Amsterdam to process their waste streams, introduce new product collections,  and etc.
As part of its sell's goals in Europe, the agency wants to expand in more countries. Ultimately they would like to find likewise design agencies and circular product brands who could adapt some of our ranges and source the waste materials locally to lessen the transportation footprint.