Chemical recycling event Bottrop: Cross-border cooperation between Germany and the Netherlands
September 21, 2022
On 15 September 2022, HCH co-hosted a Chemical Recycling event in Bottrop, Germany, as a side event to the CE Hotspot NRW 2022. Around 90 participants were involved in discussions and workshops about the developments and challenges in this promising circular field.
The on-site event marked a step forward in the leadup to heighten good relationships between Germany and the Netherlands on a policy level. It also provided a networking space for companies and knowledge institutes interested in cross-border cooperation in chemical recycling. 
The event was successfully held in collaboration, among other actors, with the Consulate of the Kingdom of the Netherlands in NRW, NRW Wirtschaftsministerium and Umweltministerium, NL Ministry of Infrastructure and Water Management and Circular Biobased Delta, Prosperkolleg, Kunstoffland.
"The conference marks an important step for further intensifying the good relationships with North Rhine Westphalia on a policy level and for companies and knowledge institutes who are interested in crossborder cooperation in the field of circular economy, especially in chemical recycling".
Peter Schuurmann, Dutch Consul General in Dusseldorf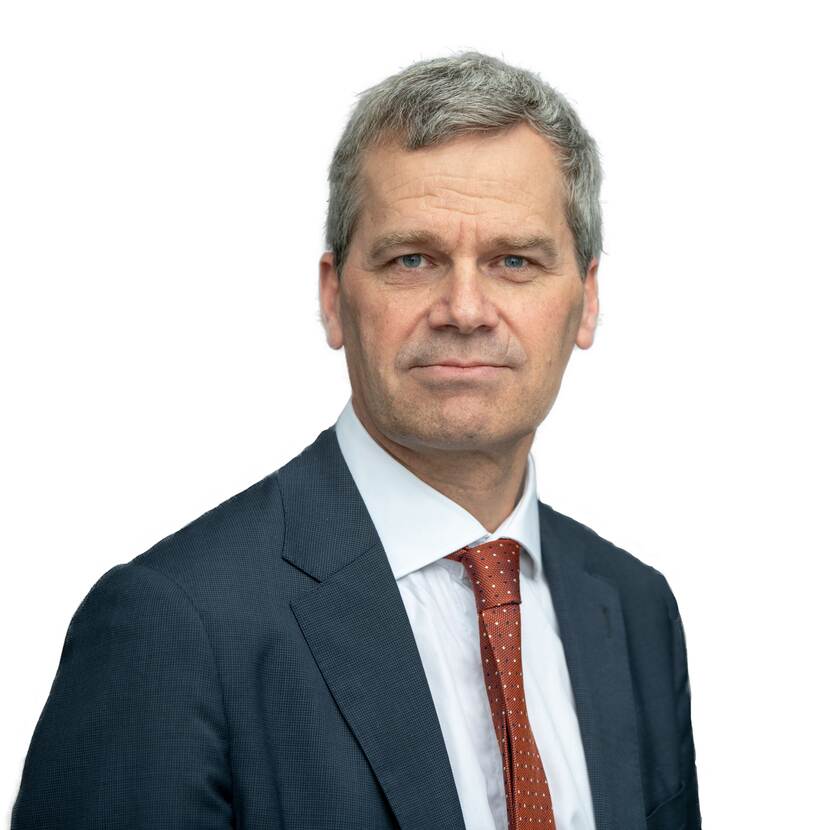 "Value chains do not stop at the border"
The event was a follow-up of the previous online NL-NRW event on October 8, 2020, on Chemical Recycling. It addressed the waste management problem in Europe, where only ⅓ of consumer waste is collected for recycling, while even less is recycled. Against that backdrop, there is an urgent need to recycle more plastic to meet climate ambitions crystallized in the European Green Deal. However, in order to meet such a goal, countries cannot work alone: cross-border cooperation is vital to achieving greater impact. 
The idea inspired the realization of the whole event, whose importance was brought up by Minister Oliver Krischer of the NRW Ministry of Environment and Minister Mona Neubaur of the NRW Ministry of Economic Affairs, Industry, Climate Action and Energy also emphasized the importance of collaboration between the two countries during their welcoming speeches. "Only by working with each other can we achieve real change. The circular economy is a key to the future's sustainability," Minister Mona Neubaur said.
Likewise, Peter Schuurman, NL Consul general in Dusseldorf, Germany, in his welcoming speech. 
"The companies can innovate if they are supported by the government and a level playing field is created. We are meeting here to achieve upscaling of promising technologies and connect parties who can strengthen each other and desperately need each other's knowledge and experience."
Matchmaking session:
Before the event, a matchmaking session organized by Europe Enterprise Network (NL & Zenit) was held where participants met with other potential partners. Participants connected with six potential business partners to network and exchange information. It ended with stakeholders from Germany and the Netherlands sharing their sustainable business ideas before the audience.
Plenary Session
The plenary session started with Henning Wilts from Wuppertal Institute for Climate, Environment, Energy and Esther Zondervan-van den Beuken from TNO explained about the development, challenges and opportunities of chemical recycling in Germany and the Netherlands, respectively. 
During Workshop 1, organized by Circular Biobased Delta, In4Climate and Prosperkolleg, two Dutch companies, Shell, Innovyn, and one german company, Remondis, opened the discussion about 'Challenges & businesses developments on chemical recycling. Then, in an interactive workshop, the three companies shared the challenges they faced in the field, including feedstock availability and quality, the lack of data on the pyrolysis of plastic waste, and regulatory hurdles.  
In workshop 2, participants addressed the topic of 'Regulatory development' concerning chemical recycling. During the session, Arnoud Passenier from NL Ministry of Infrastructure and Water Management, Reinhold Rünker from NRW Wirtschaftsministerium and Michael Oberdörfer from NRW Ministry of Environment talked about the legislation b on the Chemical  Recycling of Plastics. As a longer-term scenario, Arnoud stressed the need for collaboration between chemical and waste sectors to align waste treatment processes.
Arnoud Passenier shared the stage with Reinhold Rünker, Permanent Deputy Head of the Economy (NRW Wirtschaftsministerium), and Michael Oberdörfer, Department Circular Economy (NRW Ministry of Environment), who together discussed general policies on waste and recycling and opened a discussion with the audience. 
Afterwards, as part of the agenda, a series of pitches from (mainly) entrepreneurs from Germany and the Netherlands laid the further foundation for concrete business. Under the moderation of Ron Brinitzer (Kunststoffe NRW business network), Arthur Völk (Lanxess), Markus Helftewes (Der Grüne Punkt), Christaan Haupts (Carboliq), Patrick Glöckner (Evonik), Christian Haessler (Covestro) spoke about the partners they are looking for, for example, technology, feedstocks, financing and new business locations.
Joop Groen presented pitches from Dutch entrepreneurs: Jörg Krüger (Synova), Vincent R. Toepoel (Waste4Me), Danny Vancoppenolle (Bureau Veritas), Christophe Cappuyns (Alfa Laval), Mark Lankveld (Green Chemistry Campus) and Yantoo Schraa (360KAS).
During this space, the companies – 5 for each country- had the opportunity to voice their opinions on the challenges and problems related to chemical recycling and the strategies put forth to come up with solutions from a value chain perspective.
Equally relevant, the companies also expressed what they are doing or have done in terms of collaborative work with other companies and where potential partners can engage within their frameworks.
Final reflections
Freek van Eijk, Director Holland Circular Hotspot along with six speakers concluded the session: 
Michael Oderdörfer, Department of Circular, NRW Ministry of Environment, said it would be necessary for the German government to keep supporting innovative companies in Germany to encourage them to stay in the country. 

Reinhold Rünker, Permanent Deputy Head of Economy, NRW Ministry of Economic Affairs, Industry, Climate Action and Energy, emphasised that all parties needed to keep in mind that while talking about chemical recycling, the goal should be to fight against the climate problems. Transparency will be a key element in a journey to find the best solutions for chemical recycling. 

Arnoud Passenier, Strategic International Advisor, Netherlands Ministry of Infrastructure and Water Management, stressed that all actors needed to scale up and get together to find new solutions while promising "the government is with you in this transformation".  

Ron Brinitzer, Managing Director, Kunststoffland NRW, said in regards to chemical recycling regulations, the Netherlands had shown a great example. He hoped that all relevant stakeholders in Germany would do everything to get things done to support companies working on chemical recycling solutions.

Willem Sederel, Chair, of Circular Biobased Delta, asserted that while chemical recycling was a challenging task, finding solutions required more decisive stakeholder work and communication.
About Chemical Recycling
The chemical industry needs to adopt circularity to support Europe's overarching goal of becoming climate-neutral. To do that, the sector shall utilize technology that has proven itself commercially. 
"We should have already achieved a 55% reduction in CO2 emissions by 2030, so time is of the essence. After that, we need to roll it out on a larger scale and further scale it towards 2050," HCH Director Freek Van Eijk said.
Chemical companies need to address not only a feedstock transition from petroleum as a raw material to waste plastics and organic residues or bio-based raw materials in large quantities but also renewable energy transition. 
"Each of those processes entails enormous complexity. No company can do that alone. This requires new coalitions between chemical companies, waste processors, governments, knowledge institutions and technology startups". 
Currently, the Chemical Recycling Network has been established to serve as a medium for stakeholders to find solutions in regard to chemical recycling. The network also supports entrepreneurs in seizing the opportunities this new industry offers.
Partners
The webinar was organized in cooperation with the following partners